Appointments with Dr. Nosanchuk can be made by calling (248) 644-7200 and speaking to Caroline
The Information in this Website Will Help You to Effectively Participate in Your Menopause-Related Healthcare Decisions. Knowledge is the Key to Empowerment.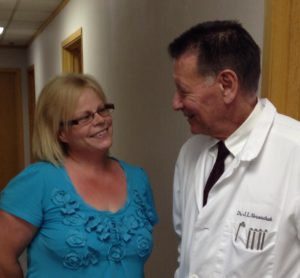 Take control: you will feel better, look younger and enjoy a full, exciting and comfortable sex life.  Read the the following pages ... and remember, your physician works for you he is actually in your employ.  In the best case scenario it is a partnership of shared decision making.  If your health professional is not responsive to this concept, you are not a prisoner, find another physician.
Would you like to "Get back to being me?" Read the information in this website if:
your lifestyle, sexuality or sense of well-being has been affected by a natural, premature or or surgical menopause

 you have menopausal symptoms: hot flashes, sweats, problems sleeping, fatigue, irritability, headaches, mood swings, muscle aches, weight gain, your interest in sex is gone and if you do have sex it is painful, vaginal dryness, or problems with memory and concentration

 you have been told: That your sexual problems are not caused by your menopause when you know they are. If your doctor tells you "just live with it ." And then, "I think you need to see a therapist." You think, "this is the guy I'm supposed to trust," or worse, you begin to think he may be right.

 your Doctor says, "I won't give you hormone replacement therapy."

you are using hormone therapy but you still have symptoms and your interest in sex is gone.


 you're confused about hormone replacement therapy. Will it really help me? Does it really cause breast cancer?

you want to know about bioidentical hormones. You want to know what is better for you, patches, gels, pills, injections or hormone pellet implants.


 you want to know enough about your menopause to make decisions that are right for you.

Unfortunately, not all physicians are knowledgeable about menopause or are familiar the treatment options that are the safest and most effective.

The information in this website was written by Dr. Jerry Nosanchuk a physician who has specialized in the care of menopausal women for over 30 years.  His office is located in Bingham Farms, Michigan.  Appointments with Dr. Nosanchuk can be made by calling: (248) 644-7200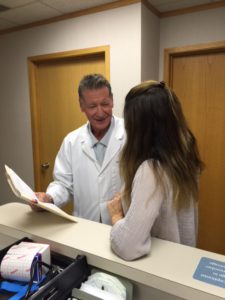 and speaking to Caroline Monday through Friday from 10AM to 6PM
IMPORTANT: This website is for educational purposes only.  It is not intended to suggest a specific therapy for any individual and must not be construed to establish a physician patient relationship.